Supporting the development of research and mentoring partnerships among undergraduate student anthropologists and faculty.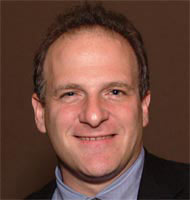 Founded by Professor Robert Lemelson, the Lemelson Undergraduate Honors Program strives to support the development of research and mentoring relationship between undergraduate students and faculty in the department of Anthropology.
The Program provides motivated and dedicated students with opportunities to (1) engage in original anthropological research and analysis funded by the Robert Lemelson Foundation; (2) be mentored by Anthropology faculty members; (3) interact with other research-oriented undergraduates; (4) enroll into Honors courses taught by UCLA Honors faculty; and (5) develop writing and oral presentation skills.
For inquiries about the Lemelson Anthropological Honors Program, please contact Hannah Reiss, the Lemelson Honors TA (hreiss@ucla.edu). Hannah holds office hours Mondays and Tuesdays from 10-3 in Haines 384.